SUCCESS STORIES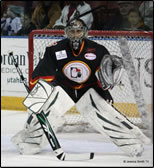 Tamio Stehrenberger
Utah Grizzlies ECHL

Michael & Mimi Weyrick
Blake Weyrick, Goalie
Ojai, California.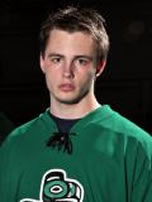 Kjell Sherman
Seattle, Washington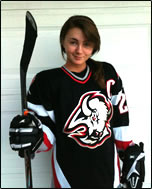 Tracy, Age 14
Channel Islands Ice Center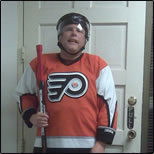 Charles Seifert
LESSONS
Individual Instruction
Private Lessons with a coach
Team practice
Goaltending Instruction
Goaltending instruction is tailored. Start out with one-on-one instruction with the coach. Later, defend against the coach assisted by additional shooters.
Shooting Instruction
Shooting instruction is normally a one-on-one activity with the coach.
A radar (speed) gun is available for timing your slap shot. A large display is positioned at the end alley—visible to the player and the coach.
The average number of shots taken in an hour is around 400-600.
Power Skating
The surest way to improve your game. Our Power Skate session is one hour of intense hockey skating, with and without sticks and/or pucks. Develop and improve on your skating. It really helps to revisit the basics.
Individual Practice
Shoot, skate, stick handle, or work on rebounds.
Place the goal in the cubicle for practice around the goal.